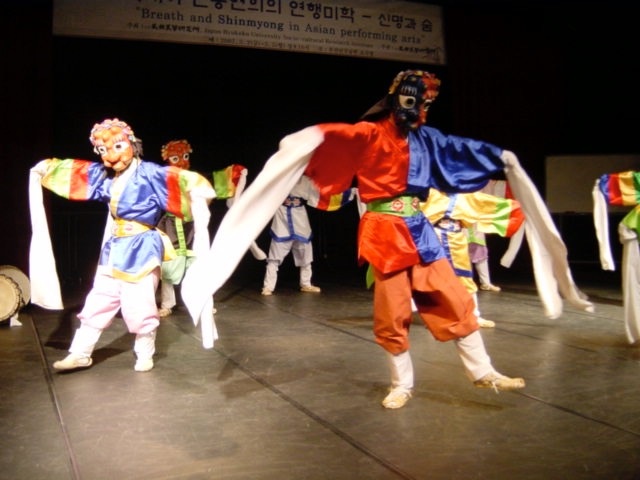 Call for Paper Seoul Colloqium, 2019
After the Belgrade meeting of Asian Theatre WG, as Professor Lee Meewon, Korena National University of Arts, announced to hold the colloquium in Seoul, 21 &22 February, 2019. We have discussed about that and finalized the plan, we would like to open here to all to call for paper to the colloquium.
Theme is "Expanding the Boundaries of Theatre". We know contemporary Asian theatre are diversifies into various kinds of forms,   approaches, procedures and themes. And also we know that many of these tried to cross the border of theatre in conventional sense. Of course, these trend or approaches are not a something new though, we should explore its meanings or function in Asian theatre fields today. We could recognize it shows some Asian-nesses in the phenomenon. And also as Performance Studies has explored some approaches of this kind of expanding the conventional theatre sturdies itself, we would like to include these contribution to our discussion. As Professor Lee Meewon kindly invite Professor Song Seonghwan as Key note speaker to the colloquium. He was a director of last Pyungchang Winter Olympic game, 2018, and will address about the Pyngchang Olympic Ceremonies. The talk will be really helpful to discuss our theme, "Expanding the Boundaries of Theatre". Anyhow, we could think more broadly about the theme "Expanding the Boundaries of Theatre", please submit and participate positively to the conference.
And Professor Lee Meewon thankfully applied and got successfully the subsidy to the colloquium. So two days accommodation will be issued. But as the budget is  restricted, it will be 12 to 15 participants only. If the submissions exceeded the maximum number, we have to judge them.
So, we like to hope you all submit positively abstract of your paper at first, the deadline is 30 November, 2018. Please send abstracts to us, conveners, Mori Mitsuya and Yasushi Nagata, and host, Lee Meewon, with your name, Email address and your institution on it by Email. As we like to set up the deadline of paper submission is 31 January, 2019, those who are accepted your abstract should finalize and send the papers to us also conveners and host before the deadline, 31 January, 2019. We will circulate those papers to all members as usual, please read them and prepare to discuss about them at the colloquium in Seoul.
The schedule of procedure is as below;
Asian Theatre Working Group Seoul Colloquium, "Expanding the Boundaries of Theatre" Submission of abstract, 200-250 w. deadline is 30 November, 2018Submission of paper, 3000-3500 w. deadline is 31 January, 2019Colloquium, 21 & 22 February, 2019, Korean National University of Arts, Seoul
Please note,As some of you know the announcement of next IFTR Shanghai conference, next July 2019, is up on cite now. As usual, we will meet in the Shanghai, too. As we will send the Call for Paper announcement soon, please keep in mind about this.